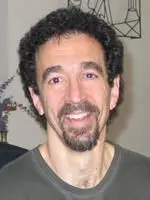 I am a Clinical Psychologist, licensed in the states of New Jersey and New York, specializing in individual and couples psychotherapy, as well as in psychoanalysis. I maintain a private practice in Teaneck, New Jersey, and on the Upper West Side of Manhattan.
Having served as the Director of the Mental Health Clinic of Staten Island University Hospital for seven years, and with over 30 years experience in community mental health and private practice, I have worked with a broad spectrum of patients, including those who suffer depression, anxiety, grief, relationship difficulties, struggles coping with chronic medical problems, and marital discord, to name just a few.

I received a Certificate in Psychoanalysis at New York University's Postdoctoral Program in Psychotherapy and Psychoanalysis, where I currently serve as a Clinical Supervisor, and Co-Chair of the Interpersonal-Humanistic Track. In addition, I have an appointment to the Faculty of the Center for Psychotherapy and Psychoanalysis of New Jersey, and provide clinical supervision to graduate students from a variety of Clinical Psychology Programs in the greater metropolitan area.
Apart from my clinical practice, I have served as the Internet Editor of the Division of Psychoanalysis of the American Psychological Association, and I have published and presented at professional conferences and to general audiences. In addition, I have served on my local Board of Health, and I conduct pro bono psychological evaluations for Healthright International, an organization assisting individuals seeking political asylum.

Education

BA in Psychology from Cornell University

PhD in Clinical Psychology from George Washington University

Certificate in Psychoanalysis from the NYU Postdoctoral Program in
Psychotherapy and Psychoanalysis

License

New Jersey Psychologist #35S100241000
New York Psychologist #008728-1