Welcome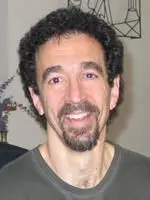 Psychotherapy can be a life changing process. In order to choose a therapist, you should consider their training and experience, but ultimately your therapist must be someone with whom you feel comfortable, safe and trusting.

I am a Licensed Psychologist and Psychoanalyst practicing in Teaneck, New Jersey, as well as in New York City. I view the therapy process as a collaboration or partnership, where the two of us are working together toward a full understanding of your problems. I believe that with a greater understanding, you will have more freedom of choice to be how you want to be, and who you want to be. In order to accomplish this task, we will need to understand your personal strengths as well as the difficulties and problems you have encountered. Therapy can provide you with extra support and guidance while you negotiate difficult challenges in your life, as well as help you make changes in your relationships and in the way you feel.

Feel free to call or email me for an individual or couples therapy consultation, in either my Teaneck, New Jersey or New York City office.